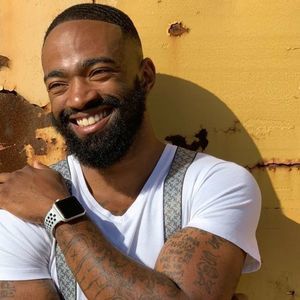 Daniel Summerhill
Special guest
Daniel Summerhill is a poet and professor of Poetry and Social Action and Composition Studies at CSU Monterey Bay. He hails from Oakland and has performed his poetry on stages around the world, including at the Kwamashu Center in South Africa as part of a workshop sponsored by the US Embassy. He is the 2015 New York Empire State Grand Slam Champion, a 2015 Nitty Gritty Grand Slam Champion, and a recipient of the Sharon Olds Fellowship for Poetry. His poems have been published in the Lilly Review, Califragle, Button, and Blavity, to name just a few, and he edited the collection "Black Joy: An Anthology of Black Boy Poetry," which was published in 2019.
Daniel Summerhill has been a guest on 1 episode.
6 February 2020 | 55 mins 58 secs

authors, interviews, ksqd, local, poetry

I talk to poet and professor Daniel Summerhill about his new poetry collection, DIVINE, DIVINE, DIVINE.